Hulu offers some great streaming services, original productions and some amazing time killing experiences. This guide will show you some of the best shows to watch while you're stuck in the house.
Some Adult Comedies!
We all love a good laugh, and some of the best things that Hulu has to offer are their original adult comedies. They feature the best forms of comedy that you can binge watch
1. Rick and Morty
For those that are interested in adult cartoons such as competitors Family Guy, South Park, Futurama, King of the Hill, or any late night shows, you will LOVE this series. With the humor, science fiction and heart-warming family adventures, you will have to watch this play on Back to the Future from start to finish.
Rick is a scientist that has come back to his daughter Beth to be a part of her family. Becoming close to her son, Morty, Rick uses him to his advantage on his insane adventures. His sociopathic, narcissistic and dangerous adventures and attitude make for great comedy and an amazing show to watch on any day.
2. Solar Opposites
If you loved Rick and Morty, you'll love this too. A group of aliens has crashed on Earth after their home planet is destroyed by an asteroid. Their mission: fix the ship and go to a planet to repopulate their race. What they actually do: terrorize their community in hilarious antics, kidnap adults and place them into a wall where they form their own society and and cause overall chaos to their neighborhood.
This show is great for a laugh, some cartoon violence and keeping up with the best in TV comedy. You'll see the intensity of the HOA elections, the harsh reality of a school system, what college life is like and of course the greatest of family dynamics that you can take notes on- for what NOT to do when you have kids.
Historical Dramas and Drinking
We all love to see how history could have been or may have been if you add a little heat to it. These shows offer you a glance into the past with some great insight into how the world used to be while keeping you on the edge of your seat with modern day concerns and worries.
3. The Great
Catherine the Great gives us interesting story of the reign of Russian's longest empress. She rose to power back in 1762 after killing her husband in a staged coup d'etat. In history, she was a successful ruler who lead Russia into a new and Golden Age of prosperity.
In the series, she expects to marry into her 'happily ever after' and is met with a rude awakening. Her husband is cruel, dangerous and leads her into a world she never imagined. While struggling to survive her husband, get the military and court on her side, and keep the church under control, it shows her rise to power using her womanly charms, grace and savagery.
4. Drunk History
You know, these may not be the history lessons you learned in school. But they are definitely entertaining and true. Comedy Central hit a gold mine when they decided to take this idea to the air. The premise of this show involves taking great classic and well-known moments in history and having someone that is highly inebriated narrate them.
The stories are then reenacted by the best in the most entertaining yet educational ways. You'll learn about the facts of the greatest men and women in history while also laughing from the impromptu dialogue of the narrator. While the conversations are HEAVILY paraphrased, the show prides itself on using accurate dates and general premises.
Oldies but Goodies
There are always going to be the classic shows. The shows we grew up on, the ones that defined TV. These are some of the best that Hulu has to offer from the nostalgic perspective.
5. Buffy the Vampire Slayer
This was my bread and butter growing up…just don't tell my parents. You see everything from teen drama to monster hunting all in a perfect bundle. The show follows a vampire slayer as she fights to keep the underworld under control. Her watcher- her mentor and teacher- gives her all the lessons she'll need to survive her fights. While the focus may be on vampires, they also include other elements of the supernatural with werewolves, witches and other mythological beings.
You'll follow her through her fight to save the world over and over again as different enemies rise to face her. You see the girl break as her family and friends are torn apart in front of her eyes, forbidden love, and the best that mythology has to offer. You can't go wrong watching these.
6. The Twilight Zone
The original, the one, the only, and safe to say the most iconic show from it's time (save for I Love Lucy)With all of the episodes up on Hulu, you can spend a day getting lost in another dimension. The show is based off science fiction and fantasy that was the first of it's kind.
Each episode was a different story where our hose, Rod Serling, would invite you into a world unlike anything you've ever seen. There are witches, other dimensions, murder, ghosts and anything imaginable within the series. Words alone cannot describe this, you have to see it for yourself.
7. Cheers
This hit show from the 80s-90s takes you into the bar with all your friends where you can see their lives unfold. A great bar, run by a former Red Sox player where there love, comedy and of course drinking. It's a great show to watch and relax to, wishing you could join them in a booth.
Following Sam Malone, you'll see him fall in love, grow his bar, and meet his regulars. There is plenty of depth here for all the characters involved and a great watch. Be warned though- there are over 200 episodes! So be ready to dive in!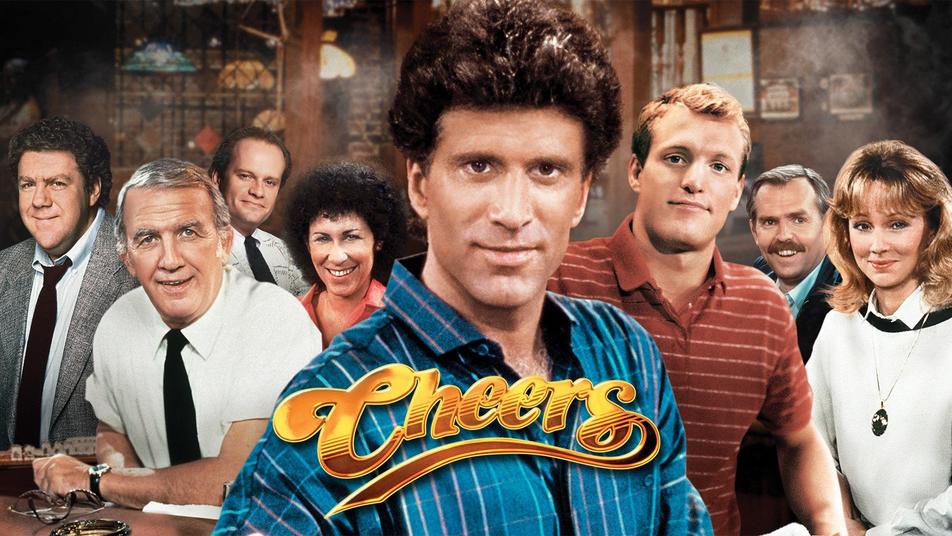 8. Saturday Night Live aka SNL
Believe it or not, this show has been on since the 70s! Every night you are greeted by the best actors performing skits and musical performances. You can see the best actors that have ever lived all acting out of their normal. Many have made debuts and this still running show is a classic that you would be a hermit to have not heard of.
Dramas
We all love to binge on a plot twisted with complex characters that have every problem imaginable. These are two of the biggest hits from Hulu in the category and are amazing watches.
9. Empire
Building an empire doesn't happen overnight. When building a record label, plan for it to take longer. You can follow a family of performers, recorders, singers, and producers on their adventure of making it big. But the road is long, full of bumps and scandals for days.
When you first meet the CEO of Empire Entertainment, you'll see his family fight over the company he has grown. You can see each struggle with their own inner demons, come to light with themselves and become involved in all walks of life. You will be glued to the screen and unable to stop until it's over.
10. The Good Wife
The life of a District Attorney is always a roller coaster. When you play dirty, cheat on your wife and are a member of political corruption schemes, eventually everything goes up in flames. But this story isn't about him as he rots in a cell. It's about his wife. She has to take control of her family, life and career as a defense attorney to get her life back on track.
You'll follow Alicia as she falls and gets back on her feet. This legal drama will keep you wondering what could happen next. The show was a hit as you watched her life unfold from the complexities and her move on.
Honorable Mentions
The list of great shows on Hulu can go on for days! I picked some of my favorites and those I loved, but honestly, there is so much here you could never be bored. Here are some that almost made my list and may be on yours:
The Office, Parks and Rec, Toddlers and Tiaras, 90 day Finance, Fargo, ER, The Handmaiden's Tale, Brooklyn 99, Bob's Burgers, Law and Order, American Horror Story, It's Always Sunny in Philadelphia, Bojack Horseman, Normal People, Little Fires Everywhere, Lost, and there are SO MANY more I could mention.