What to Watch on Disney+?
This guide will give you a 101 on the best shows and movies that will glue you to your couch. You can plan on a diet of popcorn and soda as you are captivated by the best that Walt Disney Studios has to offer.
We'll start this off talking about their bread and butter brands that you can watch every movie and show of on their streaming service.
Princesses
We all grew up and loved the classic Disney Princesses. Whether you were more into Belle and her books, watching Mulan save China or the newer dynasties such as Anna and Elsa or Rapunzel, you can watch all the princesses in their rise to fame. This really could be it's own list. Below are some of the great titles that you can expect to find rotating on their service:
The Princess Diaries
Classic Disney Princesses: The Little Mermaid, The Princess and the Frog, Snow White and the Seven Dwarves, Aladin, Sleeping Beauty, Beauty and the Beast, Mulan, Cinderella, Pocahontas
New Age Princesses: Moana, Frozen, Tangled, Tinker Belle, Brave
Maleficent
Chronological of Narnia
Live Action Disney: Lion King, Cinderella, Lady and the Tramp
Marvel
Everyone is all about a hero in a cape. With Disney +, they brought their entire Marvel collection to the streaming service. You can watch all the movies in the MCU in order to bring yourself up to speed on the newest adventures.
Now, if you find your interest peaked here, you can also set your kids up with the original animated series. Marvel animated kid's series from the 80's, 90's, and current are also featured on the page. They are teaching the next generation about the classics that we love like Spider-man, the Avengers, Dr. Strange, but also bringing in new heroes in Inhuman, Marvel Rising, and even showcasing the Spider-verse. Here is a brief overview of some of the titles they have right now:
Spider-man, Ultimate Spider-man, Spider-man Unlimited, Spider-Woman
Marvel Hero's Project, Assembling a Universe, From Pulp to Pop
Runaways, Agent Carter, Inhumans
Every Avengers Movie, and complete series of Thor, Iron Man, Captain America, Black Panther and Guardians of the Galaxy.
Star Wars
I'll go out on a limb here and say this is the BIGGEST movie franchise in history not only in sales, but series, universe contents, longest running, the list goes on- it's more than a movie, it's a lifestyle. Disney put EVERY Star Wars movie onto their streaming service. Normally, it would run you over $100 to get these, but you watch the original 3, the newer prequels, the latest releases and the branch offs all on this service.
BUT WAIT! THERE'S MORE!
In addition to their movies, they have also included their children's and animated series. You can watch a number of animated series such as Clone Wars, Star Wars Rebels, Star Wars Resistance, Star Wars Forces of Destiny (their Girl Power series), and a host of Lego Star Wars movies, shorts and specials. Your kids can join you on the adventure through your childhood while enjoying the universe for themselves.
I'd also be crazy to leave out the hit series that "Baby Yoda" originated from. The Mandalorian follows a bounty hunter across the galaxy as he struggles to survive and follow his race's code. They are honor bound, the best fighters in the galaxy and will hit you hard as you watch him fight for his life and the life of an innocent child.
Pirates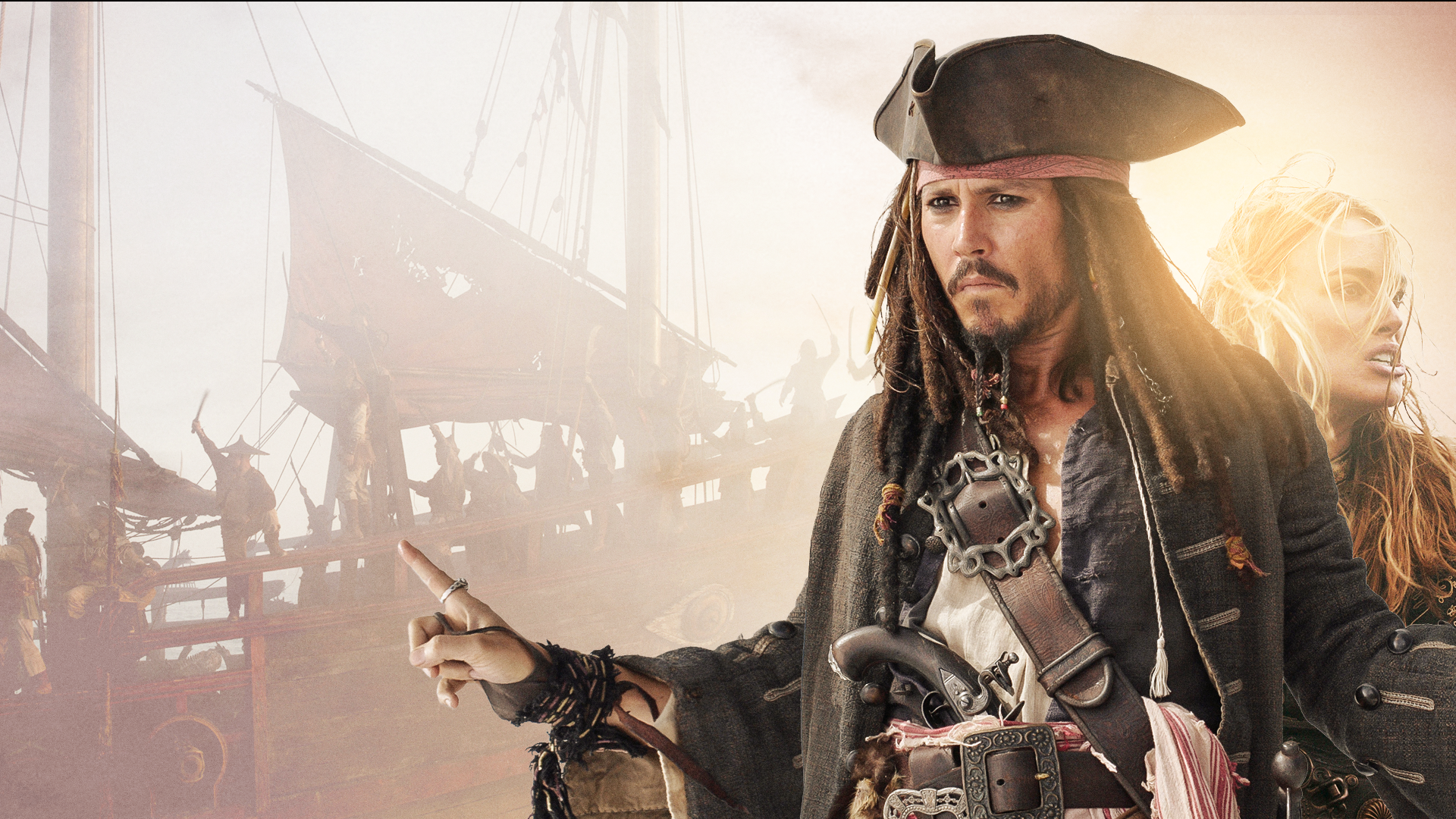 Another of their hit series is boasted on their service. You can watch the Pirates of the Caribbean series through them. Follow Captain Jack Sparrow, Will Turner and Elizabeth Swan as they adventure around the globe with pirates, ships and of course the RUM!
Other Hits
While these franchises are some of Disney's greatest successes, there are also other gems you'll find on their service. The conclusion of this list are some of the best that the service has to offer that aren't a franchise, but you will watch them over and over.
The Princess Bride
Zootopa
Coco
Big Hero 6
Finding Nemo and Finding Dory
National Geograpic hits (they have their own landing page with SO MUCH to watch)
PIXAR! Every Pixar movie is on here as well, bring a ox of tissues and the kids for movie night!
Onward
Alice in Wonderland
Toy Story
Disney also included a lot of their original hits. The old school black and white Mickey Mouse up until modern times, Disney Junior, their 80's and 90's shows and movies, and even other films their studio produced.
There really is so much on here that you would be crazy to not give them a try. Personally, I've watched Princess Bride 2x this week alone, am awaiting the next season of Mandalorian and have regular movie night with the kiddo to show her the way of the Jedi and classic Princesses.
But since this list isn't all inclusive, tell me yours! What is your favorite thing on here that you and the kids can't get enough of? Are you glued into one of their series? Have you found the classics and original Disney on here that you love? Tell me below!