Great Gift Ideas for your First Responder
1. Trauma Shears
Trauma shears are essentially scissors for firefighters and EMTs. They cut through clothes, thick materials and are used nearly daily on the job. They come in different colors, types, and sizes depending on where they are being used. In short, every first responder should have a pair. Feel free to pick your favorite color, get it engraved, go big with a folding pair or even some with a built-in clip No matter the type, they are a useful and thoughtful gift that makes a great stocking stuffer.
2. Utility Tool
This option leaves you with many different choices for how simple or complicated you want to go. You can go with a full-on multi-tool that contains every type of gadget, or even a simple engraved pocket knife, these are a daily tool for first responders. While they can be used on the job for the miscellaneous uses, they also are useful for the day to day uses.
3. Pens
A good EMT always has a pen, a great EMT has like 4. They're used for writing reports, patient care, jotting down notes and vital signs, for PD to fill out reports. These are constantly lost, dropped and misplaced. A genius decided to put them on cords, therefore you never lose your pen. There are pens with styluses, pens with lights and pens that you cannot lose, tactical pens, pens with glass breakers and more. Creative solutions to keeping up with these are always in high demand, and while not something you would think, are extremely useful.

4. Under Shirts
Fire, police, and EMS work in the rain, snow and whatever condition mother nature throws at us. Something helpful when stuck on scene is comfortable clothes. Undershirts that wick away moisture in the summer and long, warm shirts for the winter are highly underrated but thoroughly appreciated. You never know how long you'll be out in the elements, and having this basic comfort is amazing.
5. Fitted Hat and Gloves
Sticking with a theme for comfort, during the winter, there is nothing more uncomfortable than being on duty and cold. Keep your first responder warm with a fitted hat and some gloves. These can be personalized by name or left as a simple color. Any bit of warmth is appreciated on the side of the road when it is cold. Beanies at Shield Republic.
6. Tumbler
We all live out of our service vehicles at times. Being able to keep your coffee hot and your water cold is a convenience that is often overlooked. Having one that won't explode with a sticky mess when taking a turn is appreciated daily. With a tumbler that can do all of these, it is sure to be used frequently on the job and at home. These can have custom engraved phrases or names or left blank. The important part is keeping the beverage inside safe. Triggernometry Tumbler from Shield Republic.
7. Tupperware
Calls always come at mealtime. It happens. As a first responder, you answer the call. Having something back at the station/firehouse/office/unit to keep your food in place until after the emergency is handled is an underthought nicety. Giving your responder a dish with their name on it for their meal to be set in the fridge or left safely in the vehicle means they won't go hungry later. Even if the meal is eaten on the way to the next call, it is nice to have a meal from home.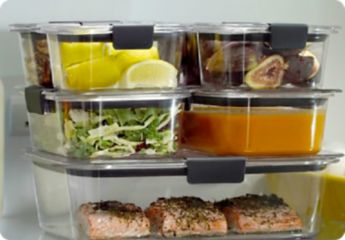 8. Grab Bag
A grab bag is 100% a necessity. This isn't filled with things needed to respond to a 911 call though, the job supplies that. This should be filled with personal items for your responder. A set of clean clothes, dry socks, hygiene products, and non-perishable snacks are lifesavers when you're out running all day. Having a bag with you that already has a change of clean boots or a granola bar to eat between calls is the difference between a bad day and being prepared.
9. Catchy Shirt
We all love our catchy shirts. While we may not openly identify ourselves in public and off duty, none of us can resist a shirt with a funny EMS/police/fire saying. These inside jokes and dark humor are shared within the community and are recognized by each other instantly. Having clothing to be proud of what you do without wearing your uniform is always a great gift.
10. Coffee
This is life. If your first responder is a coffee lover, then feel free to gift away. Bags of coffee, k-cups and gift cards are always appreciated. This life-giving elixir saves us on our busy days and awake on the 3 am runs. While hospital and station coffee are provided, nothing can top your favorite brand, brewed fresh while you write your report.